Samsung Galaxy A01
Buy a new Samsung Galaxy A01 online in Kenya from Naraafrica.com and have it delivered to your doorstep within  24 Hours. With the Galaxy A01's 5.7-inch HD+ TFT screen, you can play for hours, stream an entire series, and do more all at once. The mini camera notch on the Infinity-V Display provides a v-cut screen for a larger view and more realistic experience.
The slender body is 8.3 mm so it fits comfortably in your hand, meaning you can hold on for longer.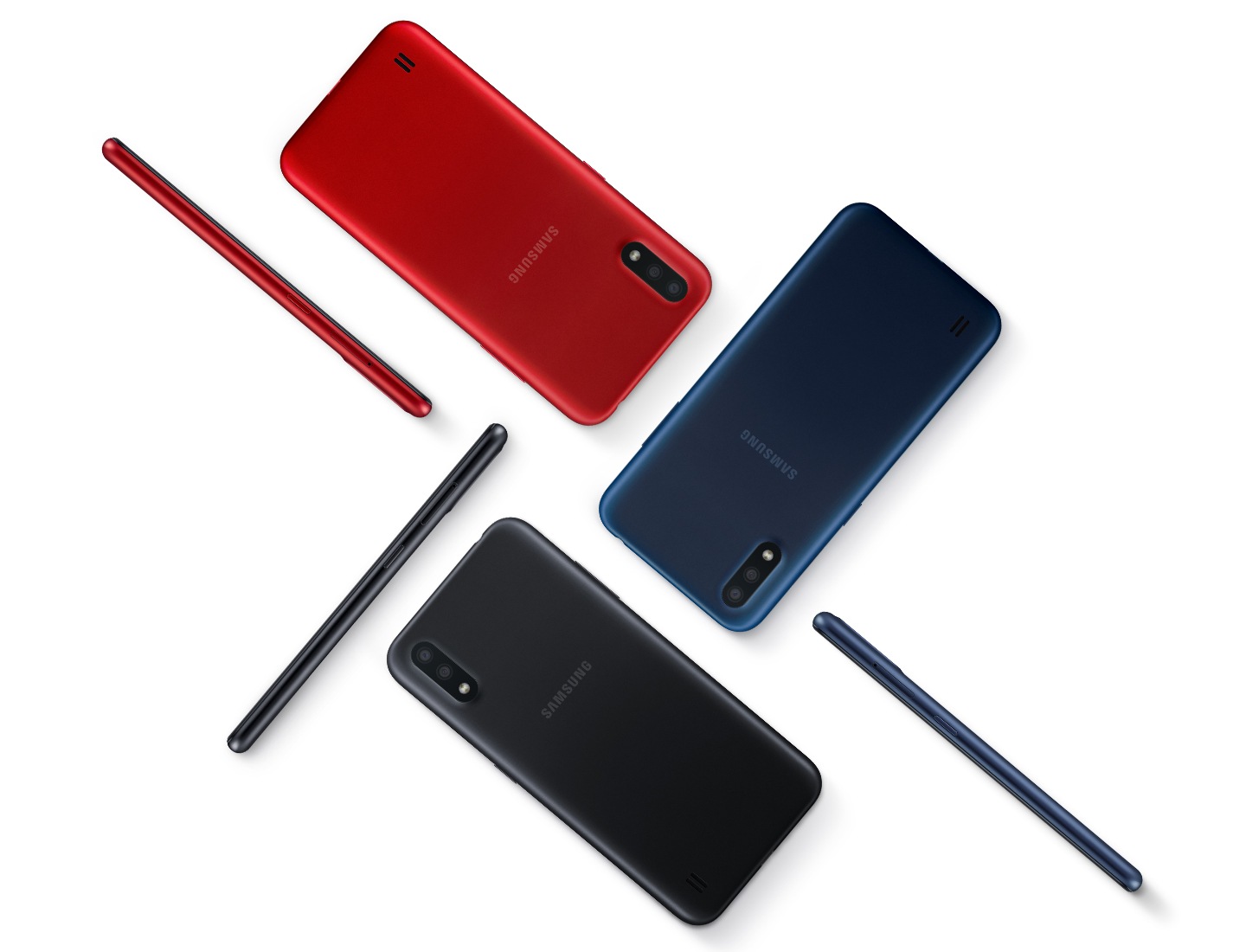 Dual camera takes your photography to new depths
The bright 13MP rear camera on the Galaxy A01 captures simple, beautiful images in sunlight or low light. You can also use Live focus to play around with background blur before or after taking the shot, as the Depth Camera softens the background and brings your friends' faces to the foreground.
Awesome selfies every time — no edits needed
It's your turn to shine now that the camera is trained on you. The 5MP front camera on the Galaxy A01 creates beautiful selfies, and Selfie focus creates a gentle background blur that makes you the star of the frame. You may also use the selfie timer to ensure that you strike the perfect pose before the shutter clicks.
More power to move faster and last longer
Your graphic-intensive games and livestreams will run smoothly thanks to the Octa-Core processor and 2GB of RAM. You'll have plenty of space and power to stream, download, and post with 16GB of internal storage and a 3000mAh(typical) battery.
Face unlock detects your look to unlock fast
By simply holding your phone to your face, you can now unlock it instantly. Face Recognition technology allows you to have exclusive smartphone access, ensuring that your personal information does not fall into the wrong hands.